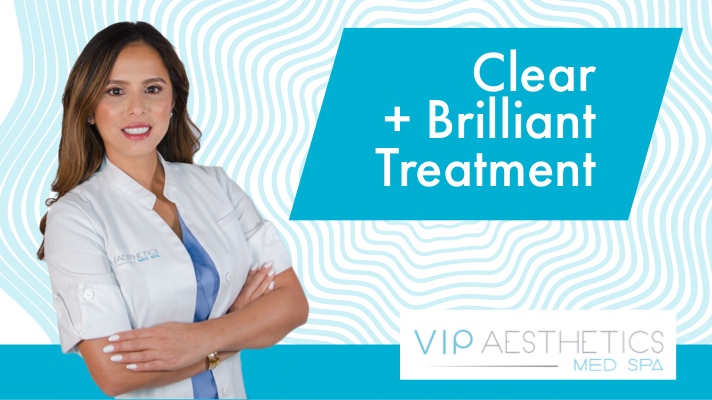 A Typical Clear + Brilliant Treatment:
Begins with a consultation to see if Clear + Brilliant is right for you.
Requires about 30 minutes for a complete session.
May involve application of topical numbing cream to your face prior to treatment in order to provide additional comfort.
Is delivered by our licensed skin care professionals, who will gently guide the Clear + Brilliant hand piece across the target area and actively treat your skin for approximately 15-20 minutes.
Utilizes the patented Intelligent Optical Tracking™ System to ensure  a uniform application to all treated areas.
With Clear + Brilliant Perméa® treatments, a topical antioxidant serum can or might be applied to the skin immediately after treatment. A refreshing biocellulose masque may also be applied for 10–15 minutes after treatment.
📲 Give us a call to schedule your free consultation (954) 358-2858
2720 E Oakland Park Blvd | Unit 102 Fort Lauderdale, FL 33306
Contact us if you have any question or leave your comments on our Facebook or Instagram
Source: Clear + Brilliant