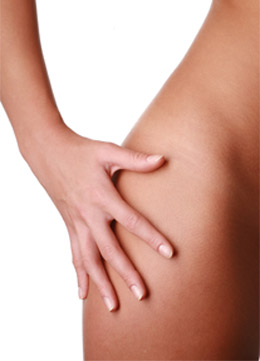 Stretch marks are an all-too-common fact of life, and not just for women. Though it is most commonly thought of as a condition related to pregnancy, stretch marks are common in any area where skin stretched or contracts quickly.  Things such as dramatic weight change, puberty, muscle bulking and more can all cause unsightly and embarrassing stretch marks. Living in Fort Lauderdale means a good portion of our time is spent in shorts, swimsuits, tank tops, short dresses and other clothing that may draw attention to stretch marks. For some of you, that is an uncomfortable idea that has kept you from living life the way you want.
Until recently, options like cocoa butter, creams and gels have been the only way to turn for treatment – and most of those options are aimed more at the prevention of new stretch marks rather than the reduction of current ones. VIP Aesthetics has a new answer for you – laser stretch mark treatment.
Via a series of safe and comfortable laser treatments, we can now minimize the appearance of your stretch marks with little to no down time. Laser stretch mark treatments are designed to improve the unsightly skin color and texture of stretch marks – leaving your skin with a smooth and improved appearance. Our lasers use targeted microbeams directed at the stretch marks to stimulate the production of new collagen. As the new collagen thickens and plumps, it fills in the stretch marks from within. This method actually encourages your body to heal and repair itself!