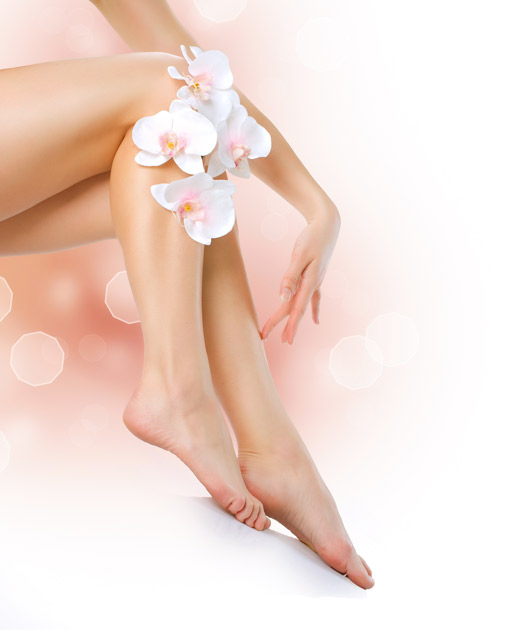 At VIP Aesthetics, cosmetic laser skin treatments allow us to correct many medical and aesthetic conditions. Because of the newest advancements in technology, we use only state-of-the-art cosmetic lasers that allow us to help you to look your best. Cosmetic lasers safely and comfortably treat your skin. Lasers are successfully used to create dramatic results, and can be used on all skin types and persons of all ages. An added benefit is that you'll typically experience little or no downtime when you have cosmetic laser procedures.
Certain types of lasers are used for skin tightening procedures, and to treat conditions such as the reduction of excessive or unwanted hair, the appearance of facial veins, age spots,leg veins, pigmented (discolored) skin areas and to effectively treat acne. Other types are used for skin resurfacing, scar removal or diminishment, and to treat acne scars. With our lasers, we can help you to achieve the results and "the look" you desire.
Lasers use light energy, called intense pulse light (IPL), radio frequency, and infrared light. Almost all laser procedures allow for your skin to, as a naturally-occurring part of the process, to increase its own collagen production and vascular flow – and this allows for more oxygen to get to the area we've treated. With laser treatments your body will produce new skin that is tighter, smooth and healthy – and diminish the appearance of lines, wrinkles, and scars.
The great thing is that technological advancements to cosmetic lasers in use today allow for our clients to now have fewer sessions, and to be treated with better efficiency than with lasers that were available and in use just 2 or 3 years ago. Our laser treatments allow for more affordable, safer, comfortable and better results – with less recovery time.
Our skilled and highly-trained Doctors, aestheticians and staff ensure that our clients receive the best treatments and experience the most positive outcomes.
Laser treatments produce excellent results for many skin conditions.