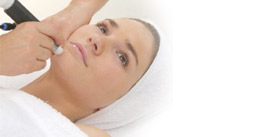 Microdermabrasion is one of the fastest and most simple ways to create a "fresher" look that renew your skin.  The microdermabrasion treatment involves a light abrasion (rubbing) of the skin to remove sun-spots, areas of darkened skin pigmentation, sun-damaged skin, and superficial fine lines and wrinkles.
Because of the amount of sun exposure we receive as a part of daily life in Fort Lauderdale, many of these issues begin to show themselves at a younger age and with more drastic effect. Microdermabrasion is a wonderful way to clear away the damaged skin gently without any real down time!
Here at VIP Aesthetics, we often combine microdermabrasion with other complimentary treatments like chemical peels for greater effect.  We offer a variety of different chemical peels and would be happy to help you determine which type and intensity of peel would be best suited for you.