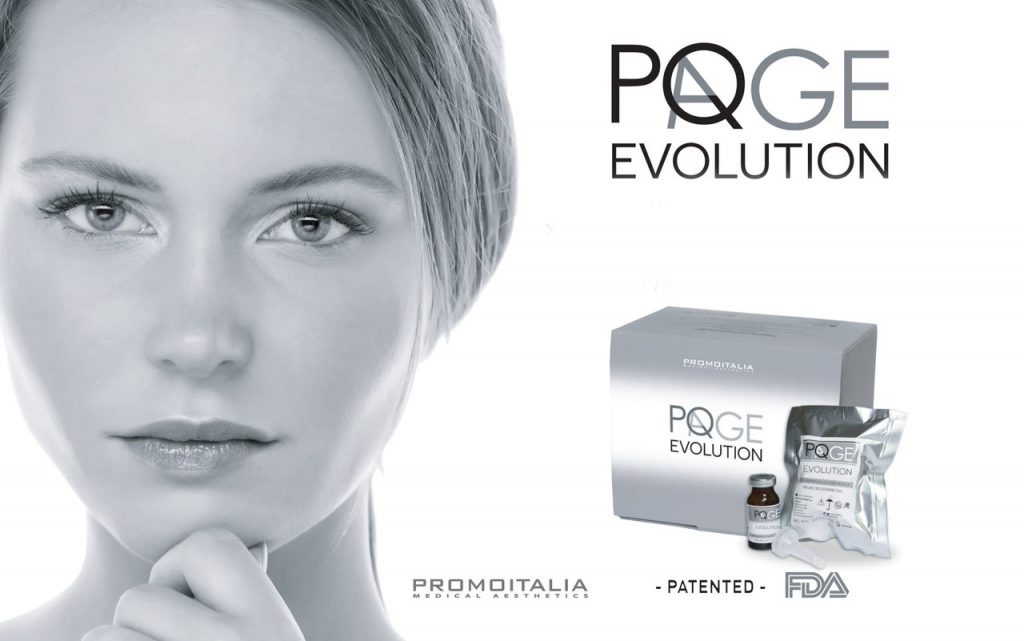 This is another great new addition to our available treatments. The new innovative gentle peeling PQ Age Evolution from Promoitalia. A valuable gel with a unique composition for an immediate result. A formulation that lifts and regenerate the skin in a pleasing and non-invasive way.
It is the first in the world, which combines 4 procedures at once:
chemical peeling ,

Peptide bioreparation ,

Botulinotherapy

RF-lifting.
And this is without pain , without a rehabilitation period!
The application is performed through a delicate and pleasant massage that immediately stretches the wrinkles and gives the skin an amazing brightness.
Its uniqueness is in the fact, that it is suitable for everybody – women, men,  adolescents, and the elderly, of  all skin types ( even very sensitive!) And it is possible to do all year round (no seasonal restrictions)! Moreover, you can go to the procedure, and the next day or even on same day you can fly on vacation to a hot country. And no side effects ( redness,  peeling , the appearance of pigmentation). The ideal option: an instant result without pain, punctures, burning of the skin and peeling.
Contraindications to the procedure: pregnancy and lactation period, dermatitis, herpes in active form, violation of the integrity of the skin, allergy to peeling components (coenzyme Q10, almond and kojic acid, glyne complex and stabilized trichloroacetic acid)