Life in Fort Lauderdale means nearly constant sun exposure, and chemical peels are used with great success to clear away moderately damaged surface layers of the skin to reveal the healthy, beautiful layers beneath. Vitality Institute has been a major name in the medical beauty industry for some time now, offering some of the most trusted products available. VIP Aesthetics is proud to offer their full line of VI Peel™ treatments to our patients!
The VI Peel™ is representative of the next generation of chemical peels and is unlike any peel you're likely to have experiences. Each VI Peel™ treatment includes a specially formulated post-peel kit that ensures the best possible results. VI Peels are designed to improve your texture and tone, reduce the appearance of discoloration and pore size, soften fine lines and wrinkles purify your skin and stimulate collagen and elastin production!
While peels of the past have emphasized a "no pain, no gain" approach to skincare, the truth is that deeper and more painful peels can normally be reserved for the more serious skincare cases. The VI Peel™ is painless and powerful, and can often produce dramatic results after just one treatment!
Several treatments may be required, depending on your skins unique needs – Dr. Cosentino and the staff at VIP Aesthetics will go over a full treatment plan for you at the time of your visit. Both before and after your peel, it is important to help protect your skin from the damaging effects of the sun. VIP Aesthetics offers several options for you to choose from that include both chemical protection found in traditional sunscreens, which you need to apply at least 30 minutes before sun exposure, as well as physical protection which can be dusted onto your skin and works immediately.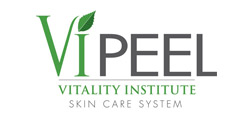 Before and After Pictures