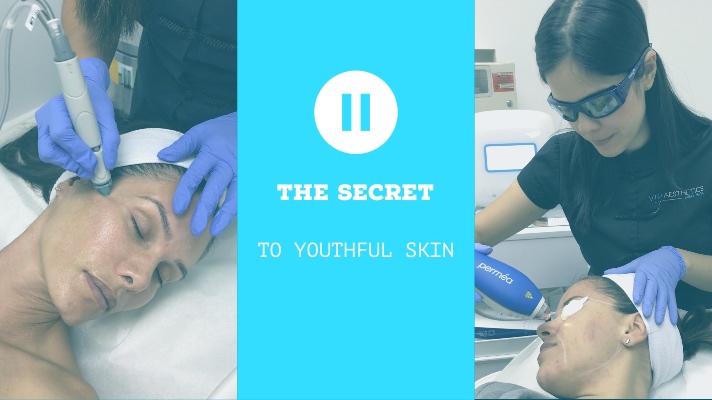 Have you been wondering what is the secret behind youthful skin?
We have the answer to that! Clear + Brilliant is now available at VIP Aesthetics!
When it comes to our skin, we put a lot of trust in products and professionals to help us do all we can to fight the signs of aging. We all want to hold on to that youthful look and feel as long as we can. Which is exactly why we developed Clear + Brilliant laser system.

Clear + Brilliant is a gentle laser skin care treatment, clinically proven to help fight and prevent the effects of aging skin.
The Clear + Brilliant Care Continuum
CLEAR + BRILLIANT, YOUR WAY TO YOUTHFUL SKIN
One is for skin tightening and the other one is for skin rejuvenation.
Clear + Brilliant treatments can help:
•Prevent the signs of aging
•Improve the look of fine lines
•Improve skin tone and texture
•Improve skin's overall appearance
•Minimize the appearance of pores
•Improve the appearance of dyschromia
3 STEPS, 30 MINUTES, THE BEST SKIN OF YOUR LIFE!
Only HydraFacial uses patented technology to cleanse, extract, and hydrate. HydraFacial super serums are made with nourishing ingredients that create an instantly gratifying glow.
These are fast procedures, try them and you will not regret!
Give us a call to schedule your treatment. (954) 358-2858
2720 E Oakland Park Blvd, Unit 102, Fort Lauderdale, FL 33306
Source: http://www.clearandbrilliant.com