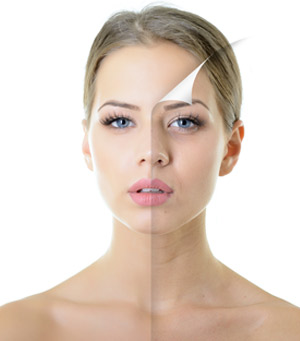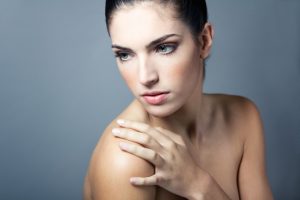 Nowadays there are many options to choose from to help enhance the appearance of our skin. Skin treatments are no longer reserved for elderly individuals, one should start taking care of your skin well before you start to notice any damage.
Skin damage depends on many factors, with summer around the corner we need to pay special attention to protecting our face from the sun. Experts from the Mayo clinic confirm that our skin increases production of the dark brown pigment – melanin as a mechanism to protect us from the sun. The extra melanin makes your skin look darker or sun-tanned. In some cases, the sun causes an uneven rise in melanin production, which produces irregular coloring (pigmentation) of the skin. Sunlight exposure can also cause a permanent stretching of small blood vessels, giving your skin a mottled, reddish appearance.
For these reasons we would like to share a little about PhotoFacials!
These are one of my favorite and most popular treatments since it really helps improve the look of your skin and decrease the effects of sun damage, rosacea, melasma, scarring, acne, hyperpigmentation and much more.
The IPL PhotoFacial is a very quick procedure (30 minutes) and depending on the patient condition it can transform your skin after one or two treatments. This procedure is almost painless and consists of using intense pulses of light to penetrate deep into your skin causing collagen and blood vessels to constrict, reducing redness and age lines.
Even though this procedure is very quick and low discomfort, at VIP Aesthetics we always analyze each patient carefully to make sure they are a good candidate for the treatment. In case of PhotoFacials, people with dark or deeply tanned skin sometimes experience complications following the treatment.
Another important part of skin care treatments are managing expectations and having a clear understanding about the results. In the case of a PhotoFacial, when performed on the right person the results are great: it effectively improves skin texture, eliminates discolorations, reduces pore size, and minimizes wrinkles and fine lines. For more serious issues – heavy facial lines and severe acne scars, for example – patients may wish to consider more aggressive treatment.
Always remember, following the PhotoFacial treatment it is critical to avoid direct sunlight for several days and it is strongly advised to wear plenty of sunblock for at least two weeks following treatment. Intense pulsed light therapy yields great long term results, but only if your skin is protected for the weeks following treatment.
Remember, it is never too late to start taking care of your skin!
Contact us today for your free consultation so we can share our skin treatment options with you. Our expert staff will carefully assess your current condition, discuss the possibilities and design a unique treatment plan just for you. At VIP Aesthetics, your complete patient satisfaction is our only goal – come experience the difference!
Lorena Consentino
Certified Specialist in Aesthetic Medicine