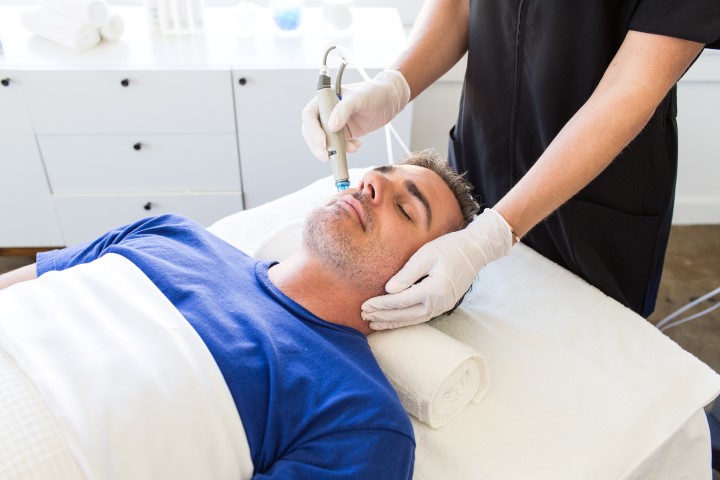 First impressions are important and we usually have just get one chance to do it right. One of the most impactful ways we have to leave an unforgettable one is our face, taking great care of it is vital!
There are many things we can at home do to make sure our skin glows in a daily basis. Drinking plenty of water, using sunscreen and moisturizers and exfoliating are just a few of them.
There is often misconception only those entering their mid-life years need to take skin care routines to the next level. The moment you step outside in the morning, your skin feels the effects of the environment. Pollution, toxins, wind, and UV rays known as free radicals cause undetectable damage. It doesn't matter how old you are, it's never too early to start taking good care of your skin.
Nowadays, there are many other things you could do to enhance your skin appearance, get instant results and long-term satisfaction. One of my favorites is the Hydrafacial, a 30 minute treatment which uses powerful ingredients including Antioxidants, Peptides and Hyaluronic Acid.  This process brings together a complete approach to help prevent and undo damage while restoring the overall health of your skin. This treatment yields amazing results to people even in their mid 20's.
The HydraFacial MD® treatment can be tailored to safely and effectively address your specific skin concerns. Your skin isn't like everyone else's and your treatment shouldn't have to be either.
This  treatment is great for all skin types and is not only highly effective at improving overall skin health, but also excellent for remedying: Fine Lines and Wrinkles, Elasticity & Firmness, Skin Tone Evenness & Vibrancy, Skin Texture, Brown Spots, Oily/Congested Skin, Enlarged Pores and Advanced Signs of Aging.
We recommend this treatment monthly, for maximum results in minimum time.
Remember, glowing skin is always in!
Lorena Consentino
Certified Specialist in Aesthetic Medicine