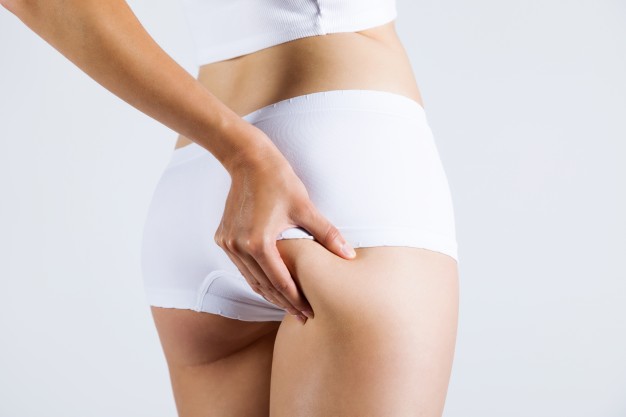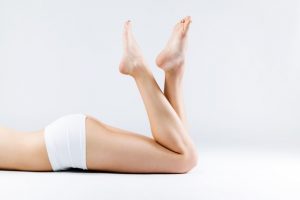 Cellulite is a condition in which the skin appears to have areas with underlying fat deposits, giving it a dimpled, lumpy appearance. It is most noticeable on the buttocks and thighs, and usually occurs after puberty.
A lot of people think cellulite can be caused by dehydration, the reality is that the ingest of water does not directly relate to cellulite, but this myth contains some truth. Once the body is dehydrated, certain things will occur that can increase cellulite. … To make it worse, dehydration can directly impede the body's ability to use and remove fat cells.
Getting rid of your cellulite is not an easy task, but there are ways to improve the look of your skin, one of those is stay active and exercise! Strong muscles under lumpy areas can give your skin a more even appearance. Try a three-part plan: a healthy diet, brisk exercise, and moves that tone your muscles.
Eating raw food such whole grains, fruit, and vegetables instead of "empty"-calorie foods. Will be very beneficial since you will not be consuming carbs that lead in fat, especially in cellulite-prone areas.  Make sure to eat two to three servings of leafy greens and fruits. Make them organic if possible.
Another way to make less visible cellulite is taking a few extra minutes every day to massage these spots.Try it in the shower or when you apply lotion. Massage improves blood flow and gets rid of excess fluid, which may make dimples less noticeable for a while.
If you are looking for dramatic results without downtime or significant discomfort then VelaShape can be the way to go.
VelaShape® is a non-invasive body contouring treatment for circumferential and cellulite reduction that enables you to safely achieve a toned, contoured and well shaped body in typically 3 treatment sessions (single treatment protocol is also available); making you look and feel more youthful.
Cellulite treatment areas could be on the neck (under chin), arms, thighs, buttocks, flank and abdomen. Most patients see gradual and cumulative results throughout the treatment regime.
Feel free to contact us to get additional information about this amazing treatment.